What's Here
More Things To Do
Who Are The Motels?
-----
The Motels were a new wave band in the 70's and 80's but today they are a rock band whose roots and experience run from the waning days of the 1960's to cutting edge music you downloaded from itunes just last night. Sure, lead singer Martha Davis owns "The Motels" moniker (in a trade for a microphone) but she has always been surounded by special musicians; musicians who have honed their craft in bands such as Tom Petty and the Heartbreakers, Code Blue, The Pop, Ike & Tina Turner, Iggy Pop and more recently Monsters Are Waiting, Tweaker, Silver, Eve6 and Gnarles Barkley. Martha Davis with that unmistakable voice has always been at the forefront, but throughout the years it has been a team effort that makes the music that is "The Motels." I thank each and every one of them for taking the time to talk to me and for bringing me music I love to listen to. --- Randy Simcox
The latest Album info:
"So The Story Goes" - released 10/2004 (sold out and seen on ebay for $200)
"Standing Room Only" - released 3/2007 (In Concert at the Coach House)
"Clean Modern and Reasonable" 9/2007 (Australia), 4/2008 (US)
"This" - released April 16, 2008
"Beautiful Life" - released April 16, 2008
"Atomic Cafe: Greatest Songs Live" - released October 27, 2009
"Red Frog Presents: 16 Songs For Parents And Children" - released January 20, 2010
"Apocalypso" - released August 9, 2011 (recorded in 1981)
*Apocalypso wins best reissue at 2012 Independent Music Awards*
Whisky-a-go-go live - 50th Anniversary DVD/Blu-ray - September 22, 2015
sneek peek of a new song.....
right here!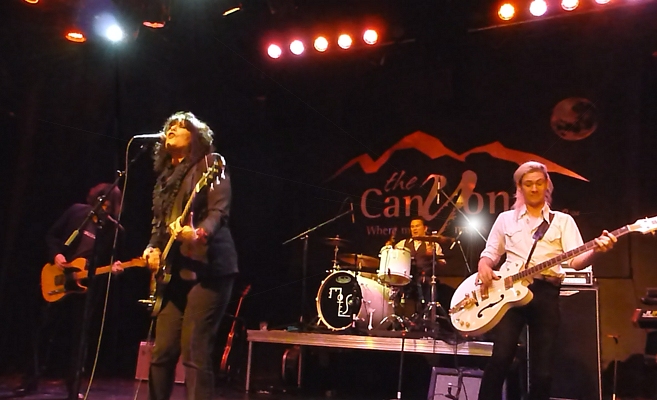 etc...
-----
Pretty much all the info you could want on Martha Davis and the Motels; from their start as the "Warfield Foxes" to their latest concerts, cd's and mp3 releases. Have a look around and enjoy but remember, this is an unfinished project and if I forget someone or any fans have some information concerning "The Motels" they'd like to tell me about, please feel free to drop me an email. Thanks... Randy.
and Thanks Denise and Lisa for nudging me to keep this site updated :-)
New interviews and reviews:
Elsewhere magazine, NZ, February 2014
Cream magazine, March 2014
Redlands-Loma Linda Patch, June 2014

next gigs:

2/3/17 Santa Ana, CA - Yost Theater
3/17/17 Minneapolis, MN - Dakota Jazz Club
3/18/17 Kent, OH - Kent Stage
-more coming soon-